Emmaus Book Group
As we came through our first Easter in Lockdown it somehow seemed easier to
understand the sense of devastation and loss experienced by the first disciples. We gathered together and pondered the writing of Fr Denis McBride as he invited us to open up our understanding of the Emmaus story. We met via Zoom and shared our interpretations, understandings and reflections, all with good humour.
The Emmaus Group was born.
To date we have explored:
The Road to Emmaus and Beyond, Denis McBride
God in all Things, Gerard Hughes
Prayer, our Deepest Longing, Ronald Rolheiser
Journeying towards Jesus in Advent, Denis McBride
Seeing God in Art, Richard Harries
We've also met twice for St Vincent's take on 'A Good Read'. Here we bring along those stories which we have really enjoyed, have touched our hearts or inspired us in some way.
Journeying with Jesus, a companion's guide, Denis McBride
is our book for Lent, starting Monday 22 February
If you would like to join us please contact Celia 439 3573.
We look forward to having you with us.
Emmaus Book Group
Monday's at 2pm on Zoom
News and update on our support to SVP groups in India and South Sudan
Our SVP conference is linked or 'twinned' with four other SVP groups in India and Africa. These links are made in a spirit of solidarity and friendship. They reflect the reality that there are no borders to poverty and injustice, and we want to support our friends in areas of greater poverty, conflict, famine and war. We are delighted that for the first time it is possible to have direct contact between our group and our four 'twins'. They are: –
South Sudan
Luongo, Juba, the capital city of the world's youngest country situated on the White Nile, South Sudan – St Francis church.

Juba, originally serving a displaced person's camp and now in the St Kizito's area -St Matthias.
Torit, Juba, Our Lady of the Rosary.
Photographs of Our Lady of the Rosary Church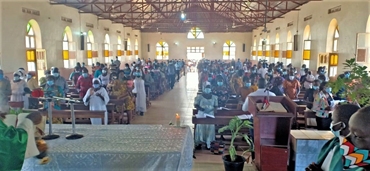 India
Chowannur, a neighbourhood of Kunnamkulam in Eastern Kerala, South India – St Thomas church.  St Ambrose conference sponsored a studentship in engineering.
Photograph of St Thomas's Church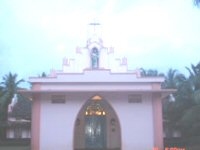 Our conference gives direct financial support to all our 'twins' so that they can decide how best to help the poorest of the poor.
In South Sudan this involves reaching out to people most in need, buying and distributing basic food such as maize, beans and charcoal for cooking food. They also provide cleaning items and clothing and pay for transport. During the pandemic churches in South Sudan have been closed since February 2021. Members are spreading accurate information about Covid 19.
 The future is looking uncertain for Sudan and South Sudan, where the fragile peace is at great risk. Inflation has risen above 300%, unemployment has rocketed and Covid has brought an unprecedented need for medical help.
In India, St Ambrose conference has sponsored and Indian student who studied engineering.
How can you help?
 Through your prayers – we pray for our four twins at all our meetings, and we invite you, as members of our parish families to pray also for them.  One of our churches sent us this prayer, please pray it with them.
'We thank God Almighty Father for His protection. May He continue to keep and guide us safely under His mighty protection. We ask this in Jesus' name. Amen
Fundraising – the parish has been very generous in the past when we've appealed for financial help to fund the many SVP projects in South Sudan.  We will be organising fundraising activities in the future and will update our parish communities about this later in the year.
If you would like to make a donation, this can be done by posting an envelope clearly marked through Our Lady's Presbytery or sent direct to our SVP bank account. F180701 SVP. Sort code 60 60 04, Account number 46078134. For more information, please contact Kevin Mc Kenna on 07504 130749.
The Flower Group, set up to organise the floral arrangements in church, was formed in 1990. At present, ten ladies are involved, some from the original group. We meet socially three times a year in order to plan for the forthcoming months. On average, each person is responsible for choosing and arranging the flowers for the main altar and the entrance table about four times a year.
Our most recent joint venture was at Easter when the church was decorated with white lilies, kindly donated by parishioners in memory of loved ones. Being a member of the Flower Group is a very enjoyable way of helping to enhance the beauty of our church. New volunteers are made very welcome, and help is given if required.
TEMPORARILY SUSPENDED DUE TO COVID-19 LIMITATIONS
The Rosary group meet once a month usualy on the last Wednesday at 7pm in the meeting room , We have a Scripture reading and then recite one mystery of the Rosary. All are welcome just come along.
The Prayer Group started several years ago when about eight of us followed a course called 'Praying Alone and Together' by Arthur R. Baranowski. This gave us examples of different ways of praying, some familiar and some that were new for many of us. Each meeting left us with things to think about until the next time. I believe we all found it helpful in different ways and we decided to continue.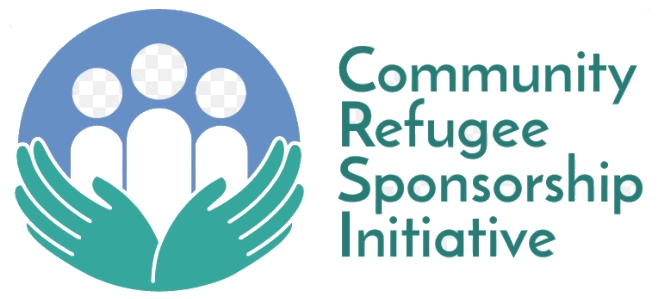 Apart from a wardrobe I don't think we need any more big items. We will be looking out for hoover, kitchen cutlery, plate set, mugs, baking and cooking equipment – we have a knife set and a herb chopping board both new. We will need bedding for a double bed and towels – bathroom towels and kitchen tea towels
Please send a photo of the items you wish to donate to either of the contact addresses
email address lucymcjannett@btinternet.com 
mobile number 07711897779