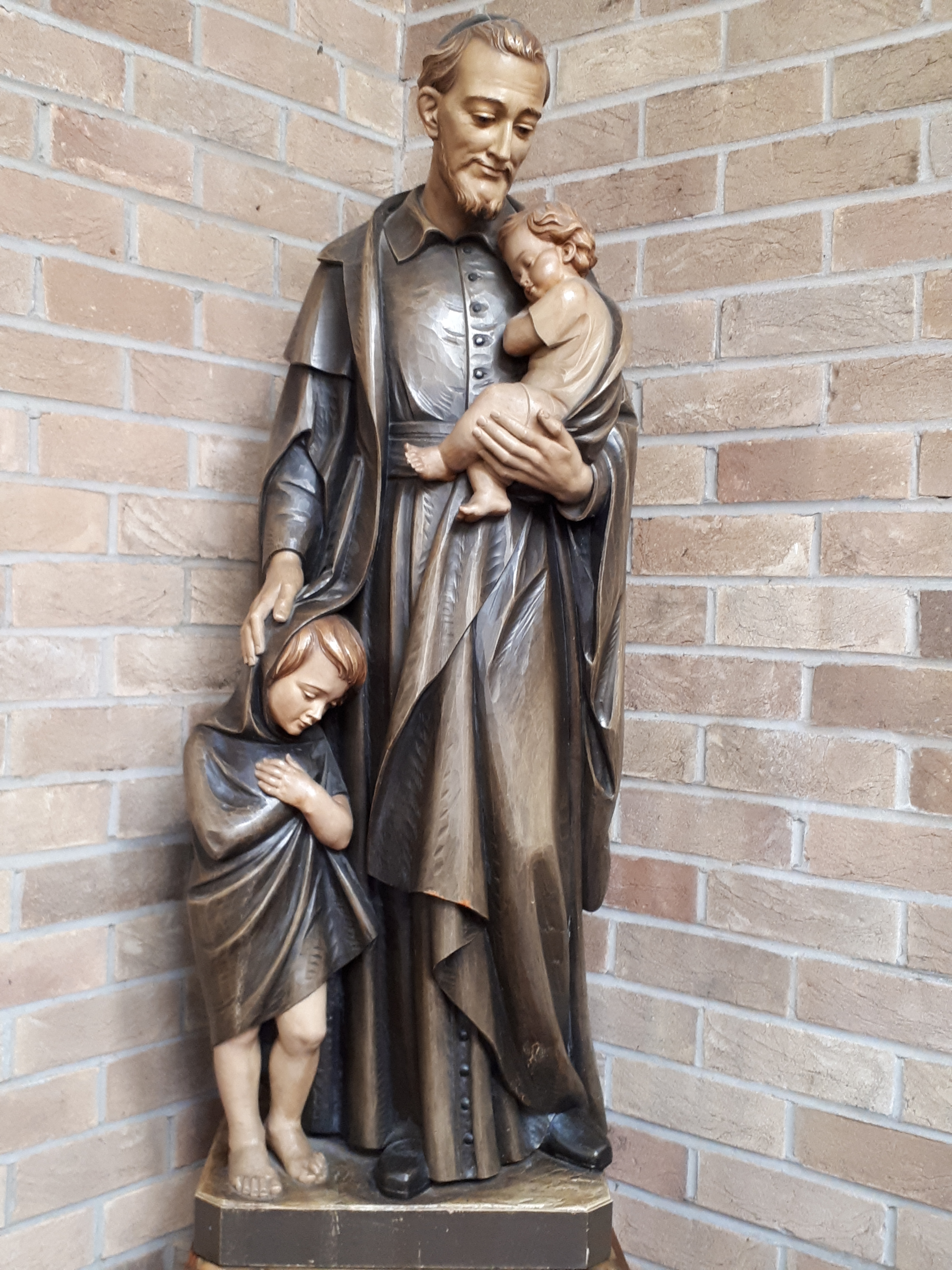 St. Vincent de Paul is the Patron of our church. He was born in 1581, and died on the 27th of September, 1660. He is renowned for his charity work, devoting his life to serving the poor, with compassion and understanding and generosity.
St. Vincent de Paul is a Saint in both the Catholic Church and the Anglican Church. He was beatified by Pope Benedict XIII, and was canonised in 1737 by Pope Clement XII.
St. Vincent de Paul was born into a poor peasant family in Pouy in Gascony, France, in 1581, and had 6 brothers and sisters.
In 1596, he studied Humanities in Dax, France, and went to the University of Toulouse to study Theology. He was ordained as a Priest in 1600.
In 1605, whilst crossing the sea from Marseilles to Narbonne, he was captured by Turkish pirates who sold him into slavery. His captivity lasted for around two years, until in 1607, after converting his owner to Christianity, he escaped back to France.
Heading to Rome, he continued his studies there until 1609, when he was sent back to France, where he served as Chaplain to the Queen of France, Marguerite de Valois. For a short time, he was the Parish Priest at Clichy, but began to serve the Gondi family in 1612, serving as confessor and spiritual director to Mme de Gondi, and with her support, he began giving help to the poor in the locality.
1622 saw St. Vincent de Paul appointed as Chaplain to the Galleys, serving the convicts who were held in chains as slaves in the French galleys.
In 1625, he founded the Congregation of the Mission, known as the Vincentian Fathers. In 1633, he founded the Daughters of Charity, a community of Catholic women dedicated to serving the poor through corporal and spiritual works of mercy.
He died on the 27th of September, 1660.
In 1833, the Society of St. Vincent de Paul, known as the SVP, was founded by a group of French students. The SVP is an international voluntary organisation dedicated to tackling poverty and disadvantage by providing direct practical assistance to anyone in need.
http://en.wikipedia.org/wiki/Vincent_de_Paul
http://www.newadvent.org/cathen/15434c.htm